Why is important the COMP0LIVE project?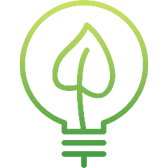 Enhance socio/economic
To change the management of pruning and enhance socio/economic aspects of the olive sector from an environmental perspective.
Develop new fibers/biocomposites
To develop new fibers/biocomposites with a broad range of application in order to reduce fossil-based virgin plastic.
Circular Economy
To support the implementation of the "EU action plan for the Circular Economy", the Directive 2008/98/EC on waste and the Directive 2000/53/EC on end-of-life vehicles (ELVs), among others laws related with more environmental friendly processes in industries.
Why different industrial sectors are increasingly searching for renewable materials?
---
---
To decrease the use of fossil fuel raw materials
To increase the added value of their products.
To strengthen the use of recycled materials in order to fulfill with current and future regulations